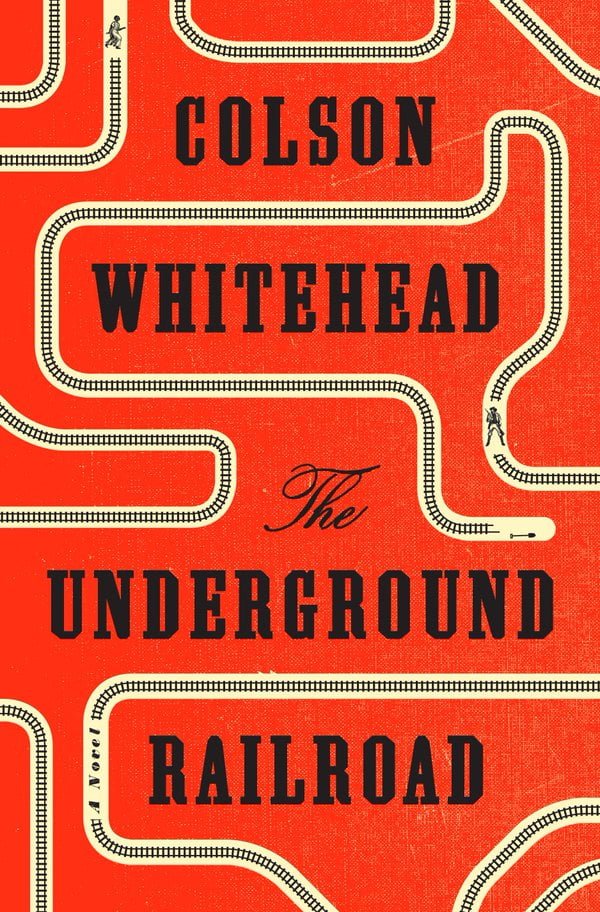 The Underground Railroad by Colson WhiteHead
Published: : September 13th 2016 by Doubleday (first published August 2nd 2016)
Genres: Memoir, Essays, Humor
Pages: 224
Format: Ebook
Source: Advanced Reader Copy
Where to Get: Libraries, Amazon, B&N,
Summary: From Goodreads
Cora is a slave on a cotton plantation in Georgia. Life is hellish for all slaves, but Cora is an outcast even among her fellow Africans, and she is coming into womanhood; even greater pain awaits. Caesar, a recent arrival from Virginia, tells her of the Underground Railroad and they plot their escape. Like Gulliver, Cora encounters different worlds on each leg of her journey.
---
My Review
I don't remember how I heard about this book but it intrigued me so much I had to get the advanced reader copy. Thank you Netgalley! Most stories that have American slavery as their setting only focus on the bondage and the slave's dream of freedom. This is the first time I read a book where the person was enslaved and actually pursued freedom. Also this is one of the first books where an author explores the Underground Railroad. Even though, he uses his creative license as the author to make the underground railroad a real train.
Sidebar: In this scenario of the book, Porsha Williams is right the underground railroad was a train that ran underground.
The story is mainly about Cora, a motherless slave living on the Randall estate in Georgia. Cora is shun by most of the slaves on the plantation. Having to live in a slave quarters with other undesirables on the plantation. One night a new slave, Caesar, approaches Cora to runaway with him. Caesar believes she is good-luck because her mother is believed to be the only slave to "successfully runaway" from the Randall plantation.
Caesar and Cora embark on the underground railroad receiving help from abolitionists and sympathetic whites. They do run into trouble along the way and Caesar completely disappears from the book. This happened a lot, characters disappearing from book and somehow reappearing at the end. I'm not sure if Whitehead did this on purpose but it left the reader in the dark and gaps in the story-line.
Cora, without Caesar, finds herself in different cultural landscapes. Every stop more dangerous than the last. There are a couple of times you think Cora is safe and Whitehead rips that safety away from you. Every time she came to a new place I was hoping it was her final stop. The novel does keep on your toes, hoping and praying Cora will find safety far away from the Randall plantation.
The novel does end abruptly, you are left wanting to know if Cora is finally free. Overall, it's a novel built on a true horror, yet told in fascinating but awful alternate history. I would recommend this novel to everyone!
Happy Reading!
---
My Rating