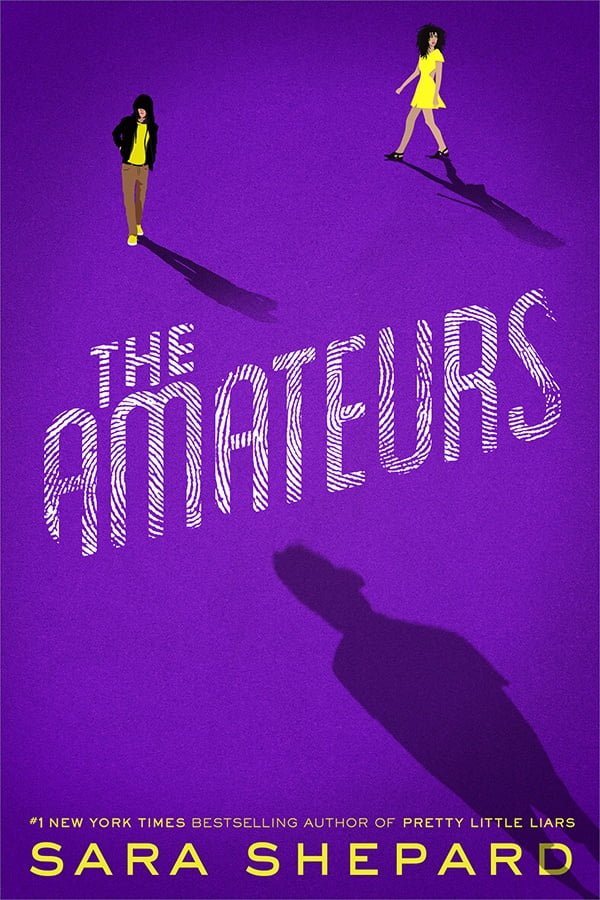 Title: The Amateurs by Sara Shepard
Published: : November 1st 2016 Disney-Hyperion
Genres: Mystery, Young Adult
Pages: 320
Format: Ebook
Source: Advanced Reader Copy
Where to Get: Libraries, Amazon, B&N,
Summary: From Sara Shepard Website
Five years ago, high school senior Helena Kelly disappeared from her backyard in Dexby, Connecticut, never to be heard from again. Her family was left without answers–without any idea who killed Helena, or why.
Eighteen-year-old Seneca Frazier wants to change that. After connecting with Maddy Wright, his friend Brett, and Helena's sister, Aerin Kelly, on a message board dedicated to solving cold cases, she just might succeed where the police have failed. But Seneca is hiding some dark secrets of her own–secrets that could get in the way of the investigation.
And somewhere nearby, the killer is watching…ready to do whatever it takes to make sure the truth stays buried.
---
My Review
I am familiar with Sara Shepard's other books. I have tried to watch the show Pretty Little Liars on ABC Family now Freeform, but it was too far along. I haven't read any of her books and was excited to read The Amateurs.
The book begins with Aerin's older sister, Helena disappearing, and her body being found years later. However, the police are unable to crack the case. Aerin, now sixteen and still affected by the disappearance and death of Helena, attempts one last time to solve her sister's murder by posting on a website called, Case Not Closed. Case Not Closed is a site where amateur detectives solve cold murder cases. Aerin is surprised when people, seemingly her own age reach out to help. Seneca, a college student, travels to Connecticut to meet up with, "Maddy," another amateur sleuth who is interested in the case.  While there she meets, Brett, another sleuth also interested in the case. Slowly the truth is revealed for each character.
Overall, it was a pretty interesting story. It had the all twist in turns that make a good mystery. Shepard throws in a couple of red herrings that made sense, but then added in some other tidbits to  disqualify the suspect as the murderer. I thought the book moved really slowly, at a tortoise's pace. I kept wondering why is it taking to so long to get one clue or interview suspects.
I enjoyed that the characters are relatable for teens and college students. The characters represent the different colors, socio-economic statuses, and personalities in society. Seneca is biracial, confused about college, and is easily upset by others. Maddy a.k.a Maddox goes from ugly-duckling to handsome swan. Aerin, teenager filled with a lot of angst and just wants someone to notice how hurt she is by her sister's death. Madison ia Asian, a typical teenager, fully engrossed in social media, and full of random facts that seems to help the group. Brett, very private only gives information on a need to know basis; but always has an answer.
This is supposed to be a series, I only hope that is picks up the pace and as the characters age, only if she keeps the same characters, they mature and won't be "will he/she or won't he/she" all day long.
Happy Reading
---
My Rating