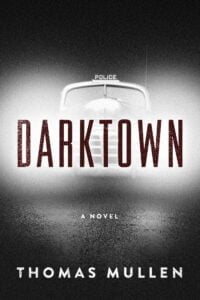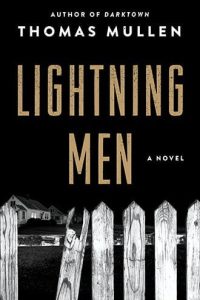 Book Summary from Goodreads
When a black woman who was last seen in a car driven by a white man turns up fatally beaten, no one seems to care except for Boggs and Smith, two black cops from vastly different backgrounds. Pressured from all sides, they will risk their jobs, the trust the community has put in them, and even their own safety to investigate her death. Their efforts bring them up against an old-school cop, Dunlow, who has long run the neighborhood like his own, and Dunlow's young partner, Rakestraw, a young progressive who may or may not be willing to make allies across color lines.
Book Summary from Goodreads
Officer Denny Rakestraw, "Negro Officers" Lucius Boggs and Tommy Smith, and Sergeant McInnis have their hands full in an overcrowded and rapidly changing Atlanta. It's 1950 and color lines are shifting and racial tensions are simmering. Black families—including Smith's sister and brother-in-law—are moving into Rake's formerly all-white neighborhood, leading some residents to raise money to buy them out, while others advocate a more violent solution. Rake's brother-in-law, Dale, a proud Klansman, launches a scheme to rally his fellow Kluxers to save their neighborhood. When those efforts spiral out of control and leave a man dead, Rake is forced to choose between loyalty to family or the law.
Mysteries are my favorite genre to read. I can only come up with the fact that I like to put puzzles together and search for clues. Mysteries take you on an adventure that leads to satisfying answers that other genres don't necessarily do. I came upon Darktown by happenstance. I was looking for a book to read because I was in such a runt reading lately. I am so glad I stumbled upon this book. I wanted to read an African American fiction book; which it is, but written by a white male author. That can always be tricky when white authors try to write about others' experiences. However, Thomas Mullen did great writing about the African American experience during the Jim Crow era in the late 1940s Atlanta.
Darktown
Darktown is set with the backdrop on the early integration of the Atlanta police force. There are two main characters, African American newly appointed officers, Lucius Boggs and Tommy Smith.Lucius Boggs is from the African American high society of Atlanta and Morehouse College graduate. Tommy Smith is a WWII veteran and a resident of Darktown. As you can imagine they are met with a lot of hostility from their white counterparts. We meet Officer Boggs and Smith as they are walking their beat in Darktown in the evening. They hear a ruckus and discover a body of black woman dumped in an empty lot of Darktown. 
Boggs and Smith want to get to the bottom of who would do this; however they are thwarted at every turn by their superior and fellow racist officer Dunlow. Black officers are not permitted to investigate crimes; they are to report any crime to the white officers. Dunlow is a major problem for Boggs and Smith because before black officers patrolled, black neighborhoods. The white officers did and Dunlow patrolled with an iron-fist. However, Boggs and Smith get an unlikely ally in Dunlow's rookie that he trains, Rakestraw. He will help Boggs and Smith as much as possible to solve the case. 
I really enjoyed reading this book. It was well written and pretty matter of fact portrayal. Mullen did a great job exploring segregation in the South and how blacks and whites had to navigate it whether they agreed or disagreed with the racist system. 
Lightning Men
Another Thomas Mullen book is a sequel to Darktown. This time I listened to Lightning Men via audiobook, borrowing from the library. The narrator, Yahya Abdul-Mateen does an excellent job bringing the book to life. 
In Lightning Men we meet Officer Boggs and Smith a few years later after joining the force. They are still dealing with racism from their fellow officers and having a hard time serving in their black community as well. Boggs and Smith follow a lead about a shipment of marijuana and white lightning coming into Darktown. This information has so many implications for their professional and personal lives. The sequel delves deeper into the lives of Boggs, Smith, and Rakestraw. 
Through Boggs and Smith's off-the-books investigation, they uncover mass corruption in the force by white officers. This leads to some very turbulent encounters by white and black crime bosses in Atlanta. By the end of the book, both Boggs and Smith will have to make difficult decisions. It more surprising then you would guess.
In Lightning Men, the reader is exposed to the underbelly of corruption in the police department and the South in general. Mullen captures the difficulty of integration of neighborhoods and the lengths people will go to keep the status quo. Rakestraw experiences this firsthand in his neighborhood. Tommy Smith's sister and brother-in-law move into Rakestraw previously all-white neighborhood. Let's just say things get a little interesting. Mullen gracefully captures the duality of Boggs and Smith being officers and black.
Again, I applaud Thomas Mullen for thoughtfully writing about the experiences of African Americans in the Jim Crow south. Much of what he wrote about, you could put in 2020 and it would still be relevant. African American people are still being intimidated or executed by racist and many times going without or deferred justice. Just thinking that you could change the time setting and it would still apply is mind-blowing. 
Selfishly, I want there to be another book in the series. Finger-crossed there is but if not he wrapped up the story-lines nicely for complete satisfaction.
I would recommend these two books to anyone who wants a great mystery but also get a history lesson along the way. Mullen's writing is effortless.
I am also interested in his book, The Last Town on Earth, another timely book about the 1918 Spanish Flu Pandemic. His books are very relevant nowadays.
---