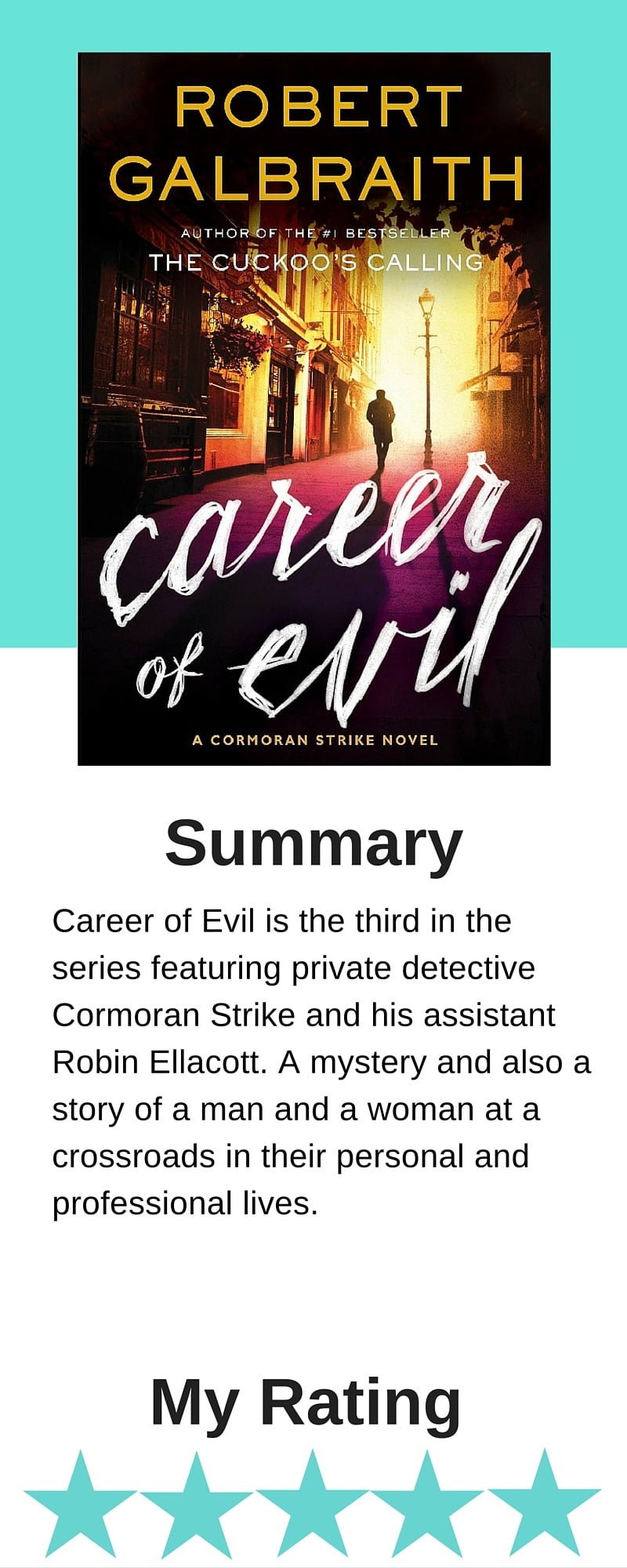 I'm reading the Career of Evil by Robert Galbraith aka J.K. Rowling. I love this new series by Robert Galbraith aka J.K. Rowling. I especially like to listen to it via audio-book. The man who reads the book is amazing switching character voices the way he does. 
This is the third book in the series and this type Cormoran is the client in the investigation when someone from his past decides to send him body parts to his office. Also in this installment we learn more about his secretary Robin and her past. Robin as has been a 3 dimensional character but this book gives her depth. It also provides insight into why she stays with her boyfriend Matt. Even though he proves to be untrustworthy in the end.
I am glad to see the development of Robin and Cormoran as partners in the book. Robin as has taken on more responsibility at the office by helping out with stake-outs and the like. Cormoran also starts to do some introspection of his feelings for Robin and they might go beyond employer and employee.
I cannot wait for more books in this series. I am glad J.K. Rowling is doing something different writing-wise. It is shows that she is not completely pigeonholed with Harry Potter. Although she did have to write under a pseudonym, Robert Galbraith. I love this series! It is very witty, logical, suspenseful, and just enough danger.
Happy Reading!
I give 5 out of 5